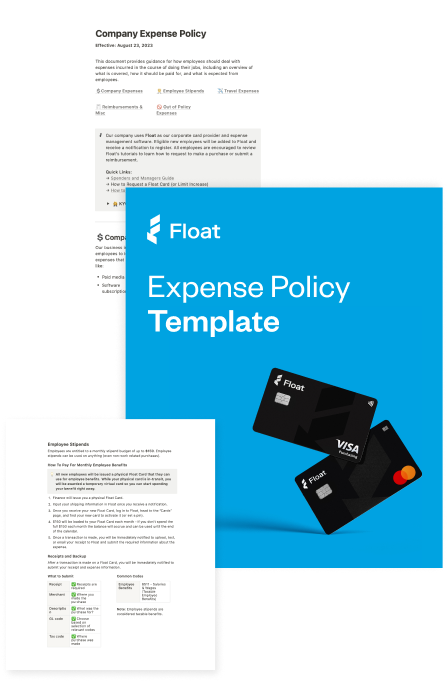 Easily create your company's expense policy with this customizeable template for Notion and Google Docs.
Download Your Expense Policy Template
Creating a company expense policy takes time - and lots of it. Luckily we've done the heavy-lifting for you.
Download this free template and customize it for your business (available for both Notion and Google Drive)!